ID Card Laminates
PVC ID Card Laminates by easyIDea
A butterfly pouch is the ideal choice for laminating ID badges. These pouches are made out of a single piece of plastic. Unlike other lamination pouches which are folded to have a seam, the butterfly pouch is scored down the middle so it will fold over. Since the butterfly pouch does not have a seam they will create an edge to edge laminated ID card that will look just like the professional identification cards that you are currently carrying around in your wallet.
Styles of Butterfly Pouches
There are two styles of butterfly pouches available. One of the styles is a premium matte finish. This type of finish is going to provide you with an ID card that looks the most like a professionally printed PVC card. The matte finish is duller, which makes the card easier to read as it will absorb light rather than reflect it. This is typically the choice for most people who are creating customized ID badges.
The other type of butterfly pouch that is available is the standard glossy finish. For those who want a bit of shine to their ID cards, the glossy finish on the butterfly pouch is an ideal choice. This type of pouch will provide a shinier and sleeker looking ID card.
Thicknesses
There are two thicknesses of butterfly pouches available. You can choose either a 7 mil thick butterfly pouch or a 10 mil thick butterfly pouch. Each of these are good options for ID printing and choosing the thickness will depend on the size of your card and how thick you want the card to be. The thickness of the card will add a bit of durability to it, which is why most people will choose the 10 mil thickness for their cards.
Optional Magnetic Stripe
You will also have the option to choose a butterfly pouch with or without a magnetic stripe. The magnetic stripe is ideal for companies that wish to store data on their ID cards. Using a magnetic stripe can be extremely beneficial for employee tracking, data, as well as many other things. There are two coercivity magnetic stripe options available. You can choose either a high coercivity option for your butterfly pouches or a low-coercivity option. Those that need to store a lot of information on their cards will want to choose the higher coercivity level.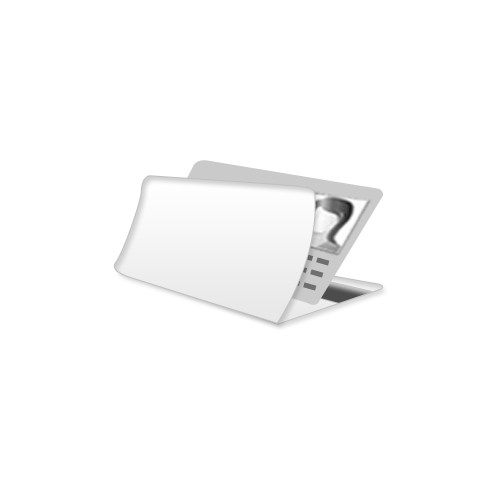 Laminate Options
There are several types of Laminates Available for ID Cards
Thickness

Available in 7Mil or 10Mil Thicknesses

Finishes

Available in Either a Glossy or a Matte Finish

Magnetic Stripe

Optional HiCo or LoCo Magnetic Stripe Embedded in the Laminate

Custom Options Available

We can manufacture any type of Laminate you may want. Just let us know!